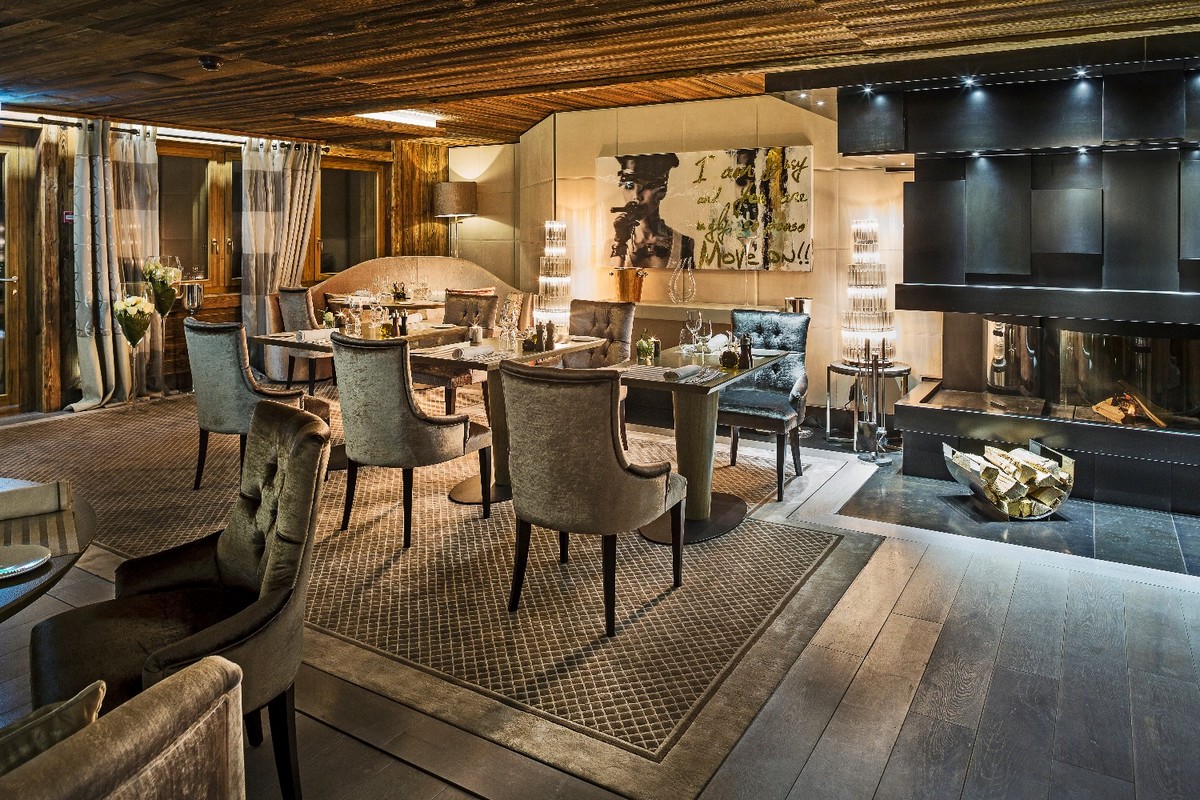 The DUCHESSA Gstaad restaurant combines warmth, good food and art of living. Faithfull to its Italian origins, DUCHESSA Gstaad revisits the most beautiful Alpine products into delight gourmets. A tasty blend of tradition and creativity in the luxury of the Ultima Gstaad.
DUCHESSA knows how to fulfil your desire. From a romantic dinner by the fireplace, to a festive get-together,
the atmosphere of our restaurant will surprise you at every occasion thanks to its unique surroundings. Guests will always be amazed…
DUCHESSA is the promise of fragrances, colors and flavors of Mediterranean cuisine: extreme quality, fresh products and tasty recipes. A festive, authentic and refined cuisine for moments of sheer gourmet conviviality in the midst of the elegant Ultima Gstaad.
Photos : F.Ducout ; Bruno Preschesmicky