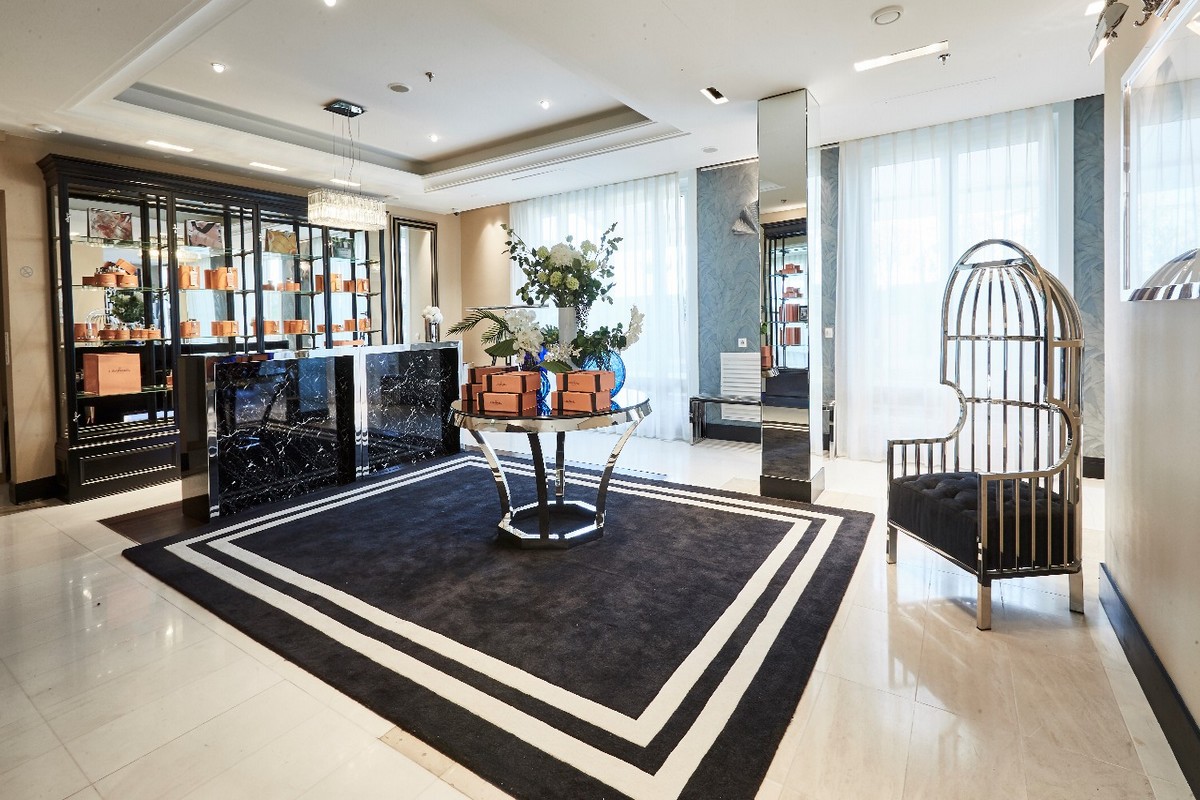 Located on the 7th floor of the hotel, the L.RAPHAEL Beauty Spa is a haven of peace and tranquility. The spa specializes in rejuvenation and is dedicated to bringing forth scientific research together with pleasures of a classic spa such as Cote d'Azur treatments or forefront massage. This combination of ultra-advanced technologies and classical treatments makes the L.RAPHAEL completely unique.
Prior to treatments, guests are invited to discover the L. RAPHAEL relaxation ritual and enjoy the sauna or bask in the sun on the private terrace with lush garden. L.RAPHAEL Beauty Spa offers a wide range of exclusive treatments as well as the signature Oxy treatments: non-invasive skin treatments using the oxygen active ingredients.
L.RAPHAEL is excited to unveil a new design of the spa, which includes a new color palate of beige, white, black and blue, to reflect the tranquillity of the sea and hotel.
Guests at Cannes Hotel Martinez can experience the state-of-the-art 900 m²Beauty Spa composed by ten treatment rooms, one hair salon and Beauty "Cruise." Both Cannes Hotel Martinez and L.RAPHAEL cater to the world's most discerning clientele, offering unsurpassed quality and ultra-premium service.
@ Jean-François Romero, Rayclame