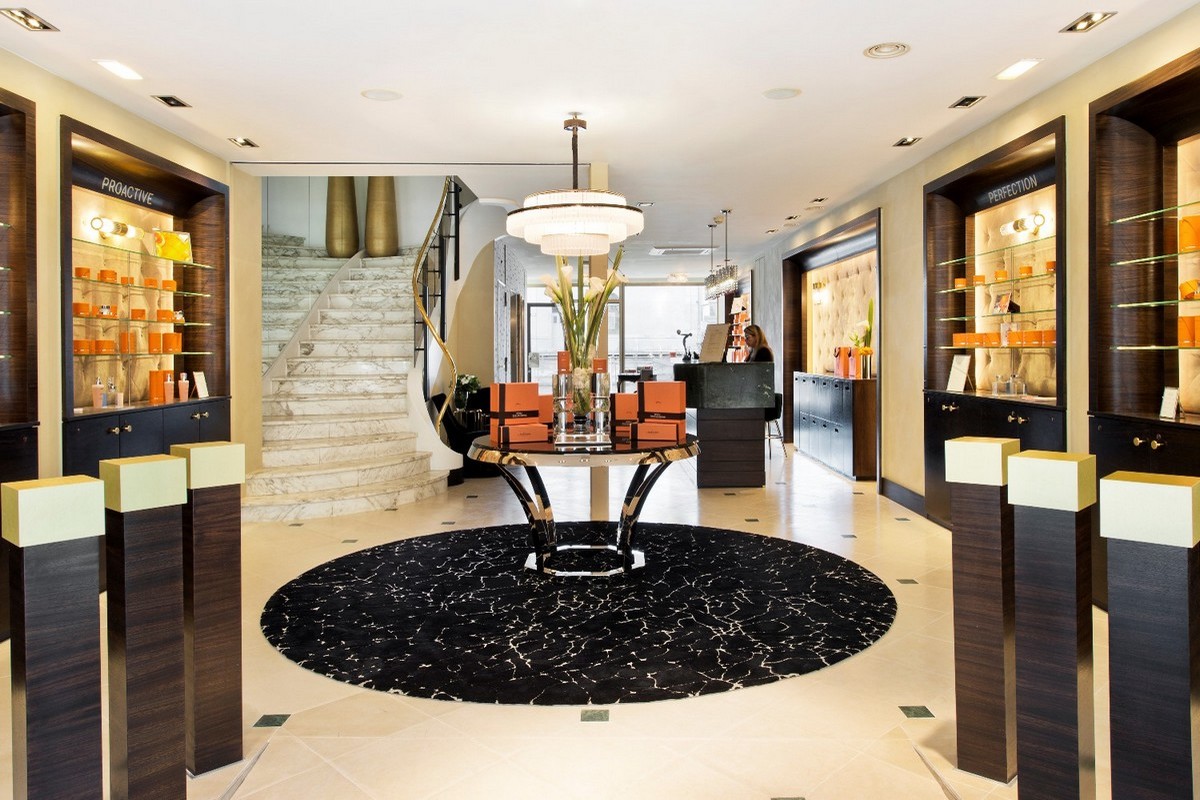 L.RAPHAEL Genève is the result of the collaboration between Ronit Raphael, Professor Meir Shinitzky, Dr. Raphaël Gumener, each a pioneer in their respective fields. With over 25 years of experience in the scientific research, cosmetics and medical aesthetics industries, L.RAPHAEL has developed a comprehensive menu of ultra-luxe, high-performance face and body treatments.
« L.RAPHAEL, The Temple of Beauty » : A perfect name for the 6 floors at 15 rue du Rhône, Geneva located since the 2005 launch in the most prestigious shopping street in Geneva.
Completely dedicated to appearance and to well-being, L.RAPHAEL offers 10 treatment rooms, 2 consultations rooms, a room to practice yoga and Pilates, a bronzing room and a beautiful hair salon on the 1st floor. Everything is coordinated to create a unique experience at every level. The customers are accompanied at all times during their customized journey, knowing that they can count on the expertise of the L.RAPHAEL team.
The building has been undergoing a major renovation to instill a more glamorous and vibrant style to the flagship brand. The DNA of the house has been preserved but the classic style has been turned into a more sexy and modern one. The new Design has been conceived by Alexandra de Garidel, a renowned Swiss-French designer, well known for her breathtaking interiors and sense of daring.
The concept got its roots from the art deco style, a style beloved by Ronit Raphael and already visible in the building structure. The giant staircase was giving the first inspiration with the main colors scheme: black and gold and by adding the beige color, it became the historical main color of L.RAPHAEL.
@ David Kassmann, José Crespo, Yann Féron, DR, Stéphane Gros