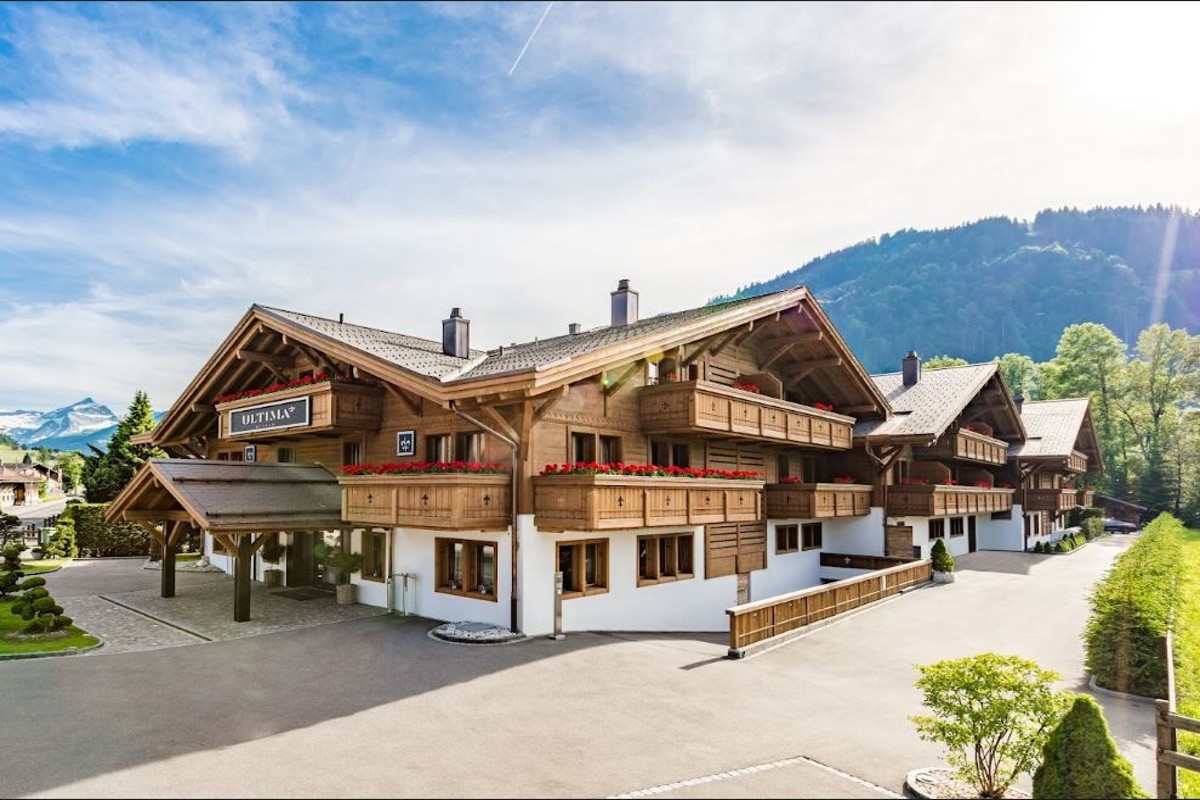 Nestled in the prestigious village of Gstaad, as a heaven place preserved between beautiful green landscapes and snowy peaks, Ultima Gstaad reveals itself… Opened since December 2016.
Only few months after its opening, this Establishment just received its 5-Stars Superior award from hotelleriesuisse.
This luxurious concept is composed by 3 huge ancient-wood chalets, mix between a traditional architecture and contemporary lines. The place shows its particularity as soon as you come in. Each client enjoys a personalized service, welcomed by a butler who takes care of each desire 24/24.
Confidential and elitist, ULTIMA joins the new code of the hotel industry and doesn't take part to the run for stars. Outsized, it proposes 11 suites from 50 m² to 130 m² and 6 residences from 160 m² to 250 m² which offer tranquility and privacy to their guests with the felling to be like home.
The Ultima Spa by Swiss Perfection is a place for relaxation upon more than 800 m² with an unrivalled standing: sauna, hamman, Jacuzzi, swimming pool, fitness room, healthy bar and 6 treatment rooms.
Ultima Gstaad achieves an unmatched level of quality with new services and even more customization possibilities. The hotel's teams are constantly seeking to ensure the absolute satisfaction and well-being to each of their guests. This is why, it will now be possible to customize your stay from A to Z. From the pillows menu, the bedding embroidered to the menu of Baobab candles, the choices to create its own atmosphere are endless.
The offer is completed by a ski room, a new projection room and the Ultima Ski School
Ultima Gstaad was rewarded with a special award as Trendsetter Hotel of the Year by GQ Travel in April 2018.
Byron Baciocchi et Max-Hervé George – 2 businessmen at the origin of the project
Architect : G.Hauswirth
@DR ; Bruno Prescheminsky ; Igor Laski