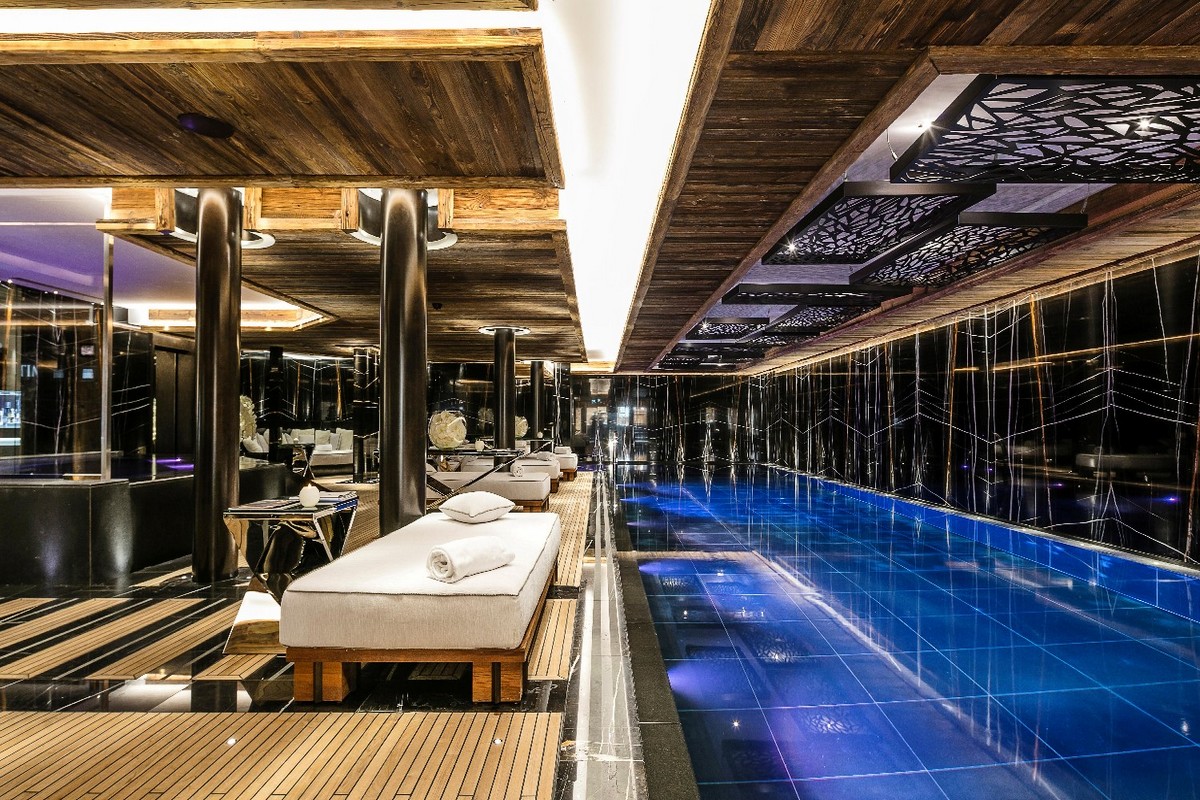 With over 800 m², the Ultima Spa offers unequaled standards : a concentrate of luxury and technology.
Ultima Collection is delighted to reveal the launch of Ultima Spa by Swiss Perfection in December 2020. The innovative and cutting-edge premium skincare brand, recognised for its cellular face and body treatments with scientifically proven efficacy, will bring its expert formulas – developed for professionals' exclusive use only – to Ultima Collection's world-class and award-winning spas. Ultima Spa by Swiss Perfection will offer the most advanced cabin-only treatments and therapies to a discerning clientele in the utmost privacy of the Swiss Alps.
The Ultima Spa, a blend of luxury, high-end equipment and world-class experts : Hammam, Sauna, Indoor and outdoor Jacuzzi, Swimming pool (15 meters), 6 treatment and massage rooms, 1 double cabin, Healthy bar, 1 fitness room.
Ultima Gstaad also collaborates with Aesthetics Clinic® to offer tailor-made treatments of aesthetic medicine in Ultima SPA. Created in 2009 by Doctor Xavier Tenorio, Aesthetics Clinic® has always used the best technologies with the utmost care in order to safely treat their clients.
Aesthetics Clinic® uses high level technologic equipments for exceptional treatments and offers various treatments including but not limited to detox, revitalisation, check up, botox, laser, cryolipolise, Platelet Rich Plaquetes (PRP), DNA test, radio frequency, cavitation, IPL.
The Clinic's medical experts, a 10 years-expertise team of 2 doctors and 2 nurses, answers all the client's questions to give a tailor-made treatment and meets their expectations.
Aesthetcs Clinic® medical savoir-faire offers personalized solution for any aesthetic concern the client may have.
@ Ultima Collection