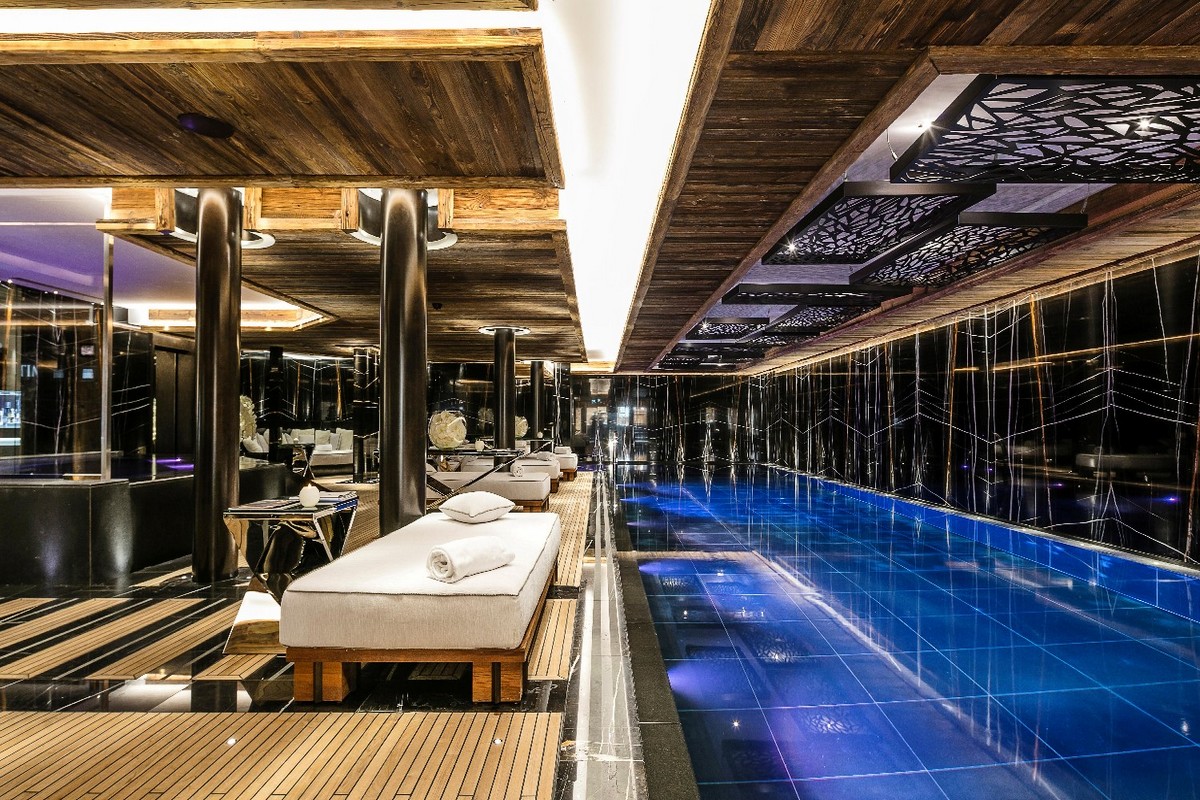 With over 800 m², the Ultima Spa offers unequaled standards : a concentrate of luxury and technology.
For the treatments, the Ultima Spa collaborates with La Prairie®, the Swiss brand of "timeless beauty and endless luxury," known for its ant-aging cellular therapy. Signature treatments from La Prairie® will moisturize, cleanse and rejuvenate your skin. Tailored solutions to your every need and desire, from which you will choose between a white caviar care with firming properties or a hot stone treatment especially dedicated to men. The invitation to a world of well-being…
The Ultima Spa, a blend of luxury, high-end equipment and world-class experts : Hammam, Sauna, Indoor and outdoor Jacuzzi, Swimming pool (15 meters), 6 treatment and massage rooms, 1 double cabin, Healthy bar, 1 fitness room.
Ultima Gstaad also collaborates with Aesthetics Clinic® to offer tailor-made treatments of aesthetic medicine in Ultima SPA. Created in 2009 by Doctor Xavier Tenorio, Aesthetics Clinic® has always used the best technologies with the utmost care in order to safely treat their clients.
Aesthetics Clinic® uses high level technologic equipments for exceptional treatments and offers various treatments including but not limited to detox, revitalisation, check up, botox, laser, cryolipolise, Platelet Rich Plaquetes (PRP), DNA test, radio frequency, cavitation, IPL.
The Clinic's medical experts, a 10 years-expertise team of 2 doctors and 2 nurses, answers all the client's questions to give a tailor-made treatment and meets their expectations.
Aesthetcs Clinic® medical savoir-faire offers personalized solution for any aesthetic concern the client may have.
@ B.Preschemisky ; F. Ducout ; Teamreporter.ch ; Igor Laski