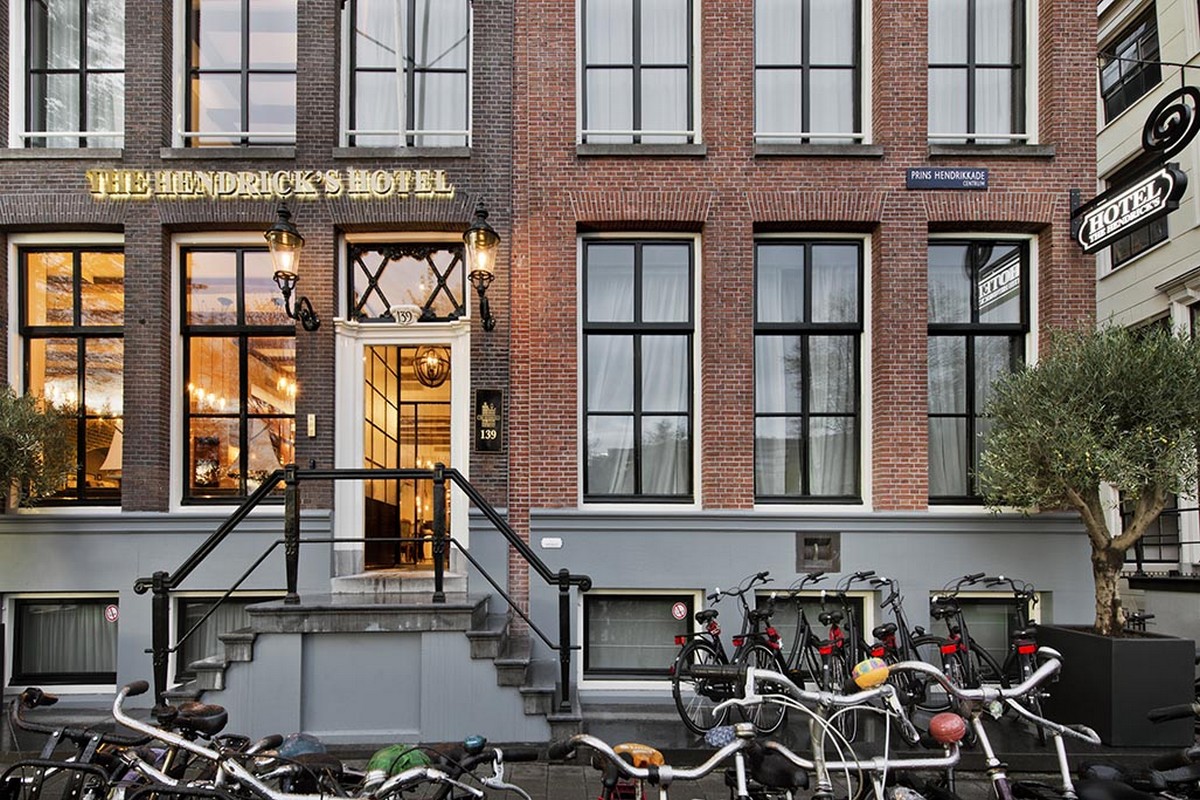 The Hendrick's hotel is a new 25 room Boutique Hotel that has opened in the City Centre of Amsterdam. It is inspired by the intriguing and mischievous life of Prince Hendrick of The Netherlands. The charming hotel recently opened its residence, with its cozy fire-lit lounge and 25 uniquely appointed & spacious rooms, to welcome all lovers & friends of Amsterdam for 1 sultry night or for a longer voyage.
Hilary Lancaster, the owner and Managing Director of London based Fusion Interiors Group
(FIG), is again feeling pretty proud. Having worked hard over the last year with Dutch-Chinese hotel entrepreneur Alex Chang she can now see the fruits of her labour in the second newly-opened hotel in the City Centre of Amsterdam. There are many differences between this hotel, The Hendrick's and the first Hotel by FIG in Amsterdam called the 'Urban Lodge'. The Hendrick's hotel is a renovation of an old bank and a beautifully restored historical building rather than an office block. The Hendrick's has a stunning exterior, where two old canal buildings were purchased by the owners and converted into a hotel.
@ F.Ducout