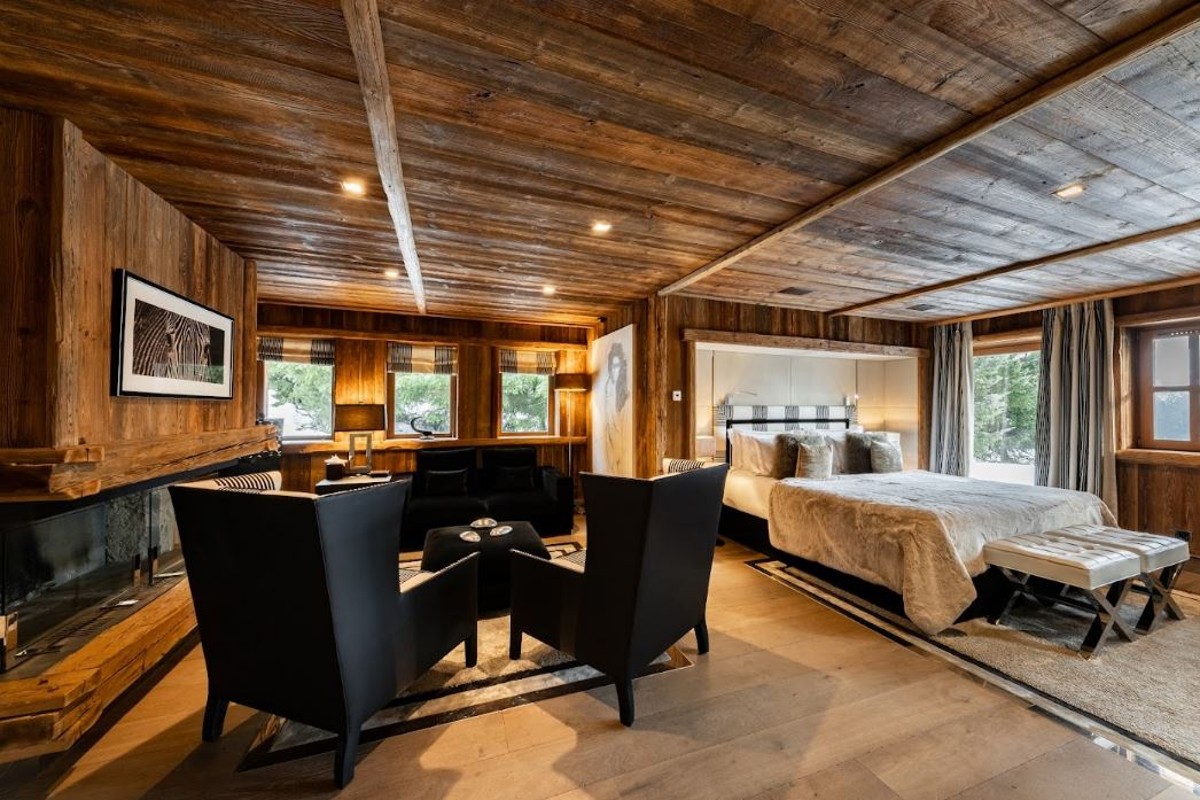 Ideally situated just a few minutes away from the center of the famous ski station in the French Alps, this ultra-luxury chalet, which is completely privatizable, offers all the same 5 starred services of the Ultima brand, away from all eyes for a luxurious getaway in all discretion.
This unique place can host up to 18 people across 1500m2, making it a paradise of tranquility for the guests. Every suite is therefore composed of its own bedroom with connected dressing room and bathroom.
Wine cellar, cinema, night club, spa with hammam, fitness, hairdresser space and massage rooms, Ultima Megève offers all services and equipment necessary to enjoy a beyond-the-normal experience. To peak the level of luxury, the helicopter transfer from Geneva airport is organised by the concierge and with a heliport on site, guests are able to arrive on the doorstep.
Throughout the duration of the stay, guests benefit from all on-site staff to ensure an unforgettable retreat. Whether guests need to book a guided excursion or a table for an exceptional dinner, our chalet staff is at disposition 24 hours a day to assist. From concierge to private chef, and all other housekeeping chores, the staff at Ultima Megève comes with experience from the biggest and best hotels.
As any other establishment from the collection, this new gem will adopt the unique signature design by Ultima. Perfect alliance between woods and precious materials, this luxury cocoon provides the outmost cosy atmosphere for guests. Made-to-measure furniture and items decorated in beige and black, every room in this chalet preserves its own universe within the lines and traditions of the brand. Bronze covered chimneys, leather padded bed-heads and marble bathrooms, all contribute to this absolute comforting feeling of being at home.
Founded by Byron Baciocchi and Max-Hervé George, Ultima Collection opened its first hotel and residences in 2016 in Gstaad. A 5-superior starred hotel of the highest level of luxury composed exclusively of suites and residences, Ultima Gstaad managed within two years to impose itself into the highly competitive niche market with several prizes and awards, such as "Best Ski Resort Hotel" by the Prime Traveller magazine, and "Trendsetter Hotel of the Year" by GQ Travel. In 2018, the brand officially launched its collection of residences, hotels and villas, starting off with its private chalet in Crans-Montana. New concepts are already in pipeline for the upcoming years. Ultima Collection received its name due to the fact that the brand's first hotel received the final hotel construction permission in the infamous ski station of the Bernese Alps, Gstaad.
@Ultima Collection