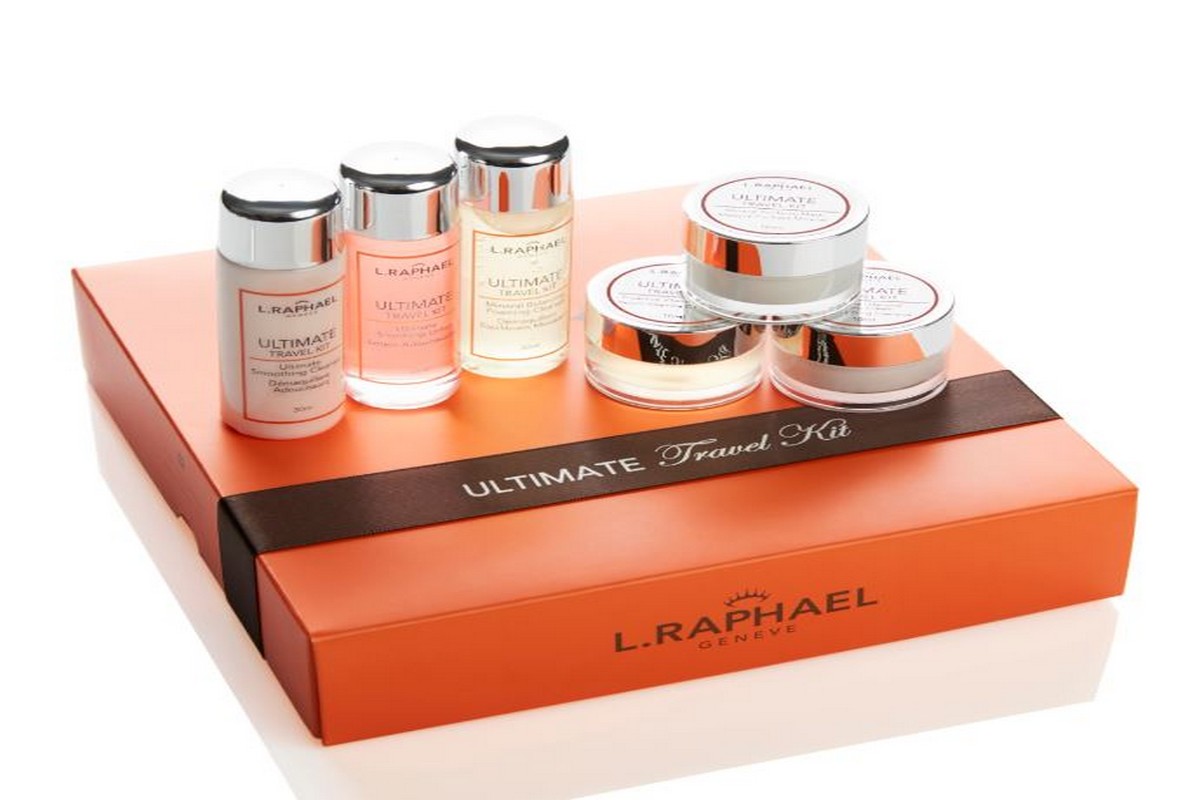 L.RAPHAEL takes luxury Swiss skincare on-the-road to far-away places, trips the office, or jaunts to the gym.
Selectively curated to provide results-driven, convenient, travel-ready skincare, L.RAPHAEL's Travel Kits also offer an opportunity to try a variety of the brand's renowned skincare products. Travel Kits come in two types, Perfection or Ultimate and can be purchased at L.RAPHAEL Spas worldwide or online at https://www.l-raphael.com.
Perfection Travel Kit – Designed to repair and protect skin from sun exposure, extreme cold and dehydrating air travel, the Perfection Kit contains best-selling skincare from the Perfection line with a proprietary LEC 40 formulation developed by L.RAPHAEL's founding scientist, Professor Meir Shinitzky. LEC 40's powerful combination of Lecithin, Omega 3 and Retinol enhances skin cells' natural renewal process with high potency botanical extracts that restore and moisturize. Begin with a deep cleanse using the Ultimate Smoothing Cleanser, Ultimate Smoothing Lotion and Proactive Cleanser. After cleansing, repair and protect with Perfection Eye Cream and Perfection Serum, followed by Perfection Cream. For an extra boost of nutrients and hydration, apply the Perfection Intensive Treatment. The result is skin that is deeply moisturized, revitalized and illuminated.
Ultimate Travel Kit – This kit features skincare that combats the first signs of aging by boosting collagen production, fortifying the skin with nourishing Vitamin C and enhancing moisture retention. To begin, cleanse with the Ultimate Smoothing Cleanser, Ultimate Smoothing Lotion and Mineral Balancing Foaming Cleanser. After cleansing, apply the balancing Mineral Purifying Mask, followed by Proactive C Serum to reduce pigmentation, brighten and protect the skin from free radicals. Finish with the Ultimate Intensive Cream made with ceramides, plant extracts and minerals that strengthen the skin's protective barrier for optimum moisture retention and collagen production.