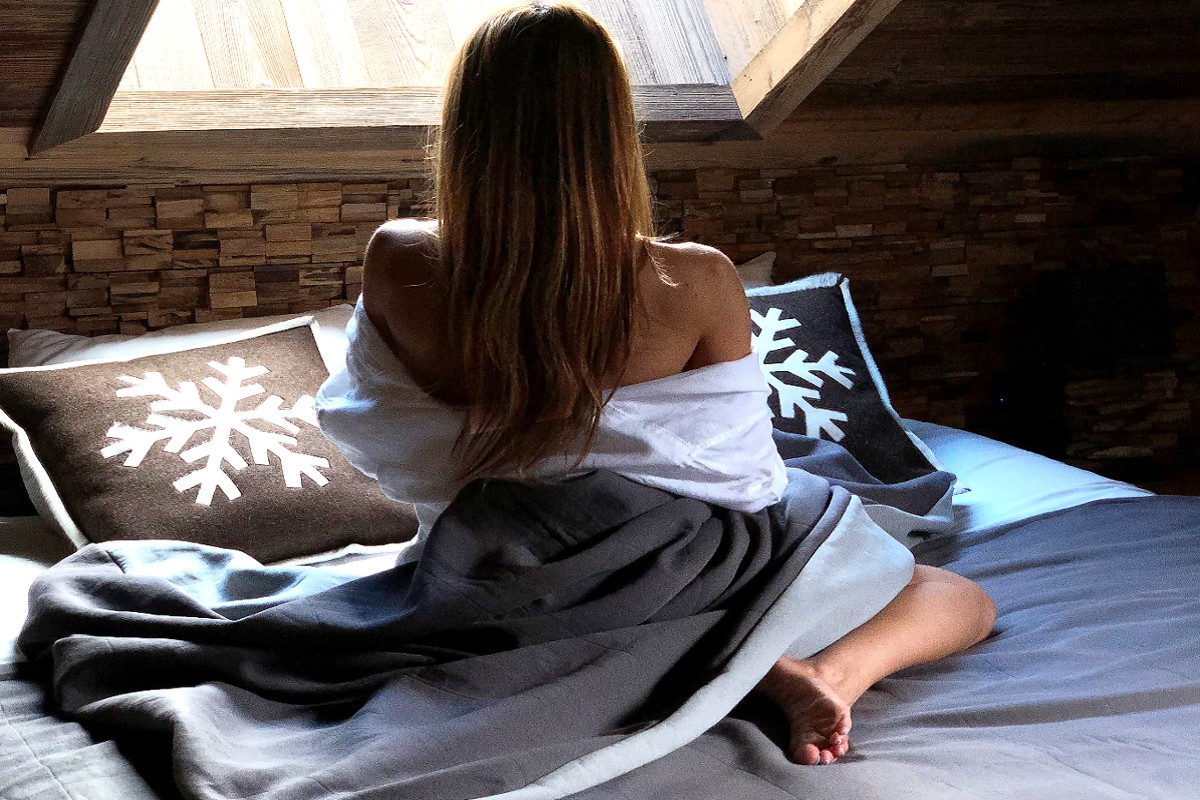 The Futuria Stone brand was born from the meeting between Sylvie Burnet Merlin and Silvio Marsili. Together, they discovered the concept of the weighted blanket and totally adhere to its exceptional qualities and its undeniable effects on people's sleep. Concerned about your well-being, they have decided to launch this technical innovation on the European market in this period of stress. The adventure begins…
WHAT IS A WEIGHTED BLANKET?
Otherwise known as a ballasted blanket….it is a special blanket, exerting an uniform weight on the body. The "Futuria Stone" weighted blanket relieves stress, anxiety and insomnia – without any harmful side effects.
Based on the proven science of Deep Touch Pressure (DTP) stimulation, Futuria Stone's weighted blanket mimics the sensation of a comforting hug to give you a sense of tranquility during the day and a fulfilling sleep each night. Reduce stress and anxiety, improve sleep and feel rested with Futuria Stone weighted blanket.
A weighted blanket is much more than just a "heavier than normal" blanket. Weighted blankets are designed to account for 7-12% of your body weight to relax the nervous system by simulating the feeling of being held or squeezed.
This increases serotonin and melatonin levels and decreases cortisol levels, improving your mood and promoting restful sleep at the same time. All without ever filling a prescription.
Our weighted blankets help you SLEEP BETTER, DEPTHER AND FASTER. No more standing around in the middle of the night running around in circles. Now you can sleep like a baby all night long and wake up feeling rested in the morning. If you have trouble sleeping, you'll notice a different world after the first night!
Available in a wide range of weights, sizes with in option, protective covers in different colors, weighted blankets offer therapeutic benefits for a wide range of health problems, including anxiety, ADD/ADHD (Attention Deficit Hyperactivity Disorder), autism and sensory processing disorders. Weighted blankets can also alleviate the symptoms of depression, insomnia and fibromyalgia.
HOW DOES IT WORK ?
But how can something as simple as a weighted blanket naturally increase your melatonin production?
The answer is Deep Touch Pressure Therapy (DPT). The evenly distributed weight on your body compresses the nervous system. This compression directly affects a section of the nervous system called the autonomic nervous system (ANS). As a division of the nervous system, the ANS controls unconscious actions such as breathing, digestion and heart rate.
This system can be broken down into two sections:
The sympathetic nervous system (SNS) is the body's response to fight or flight. It releases hormones that increase blood pressure, blood sugar and breathing. Try to remember the last time you were nervous. It may have been before a test or a business meeting. How did it make you feel? Your heart was probably beating very fast. Your hands may have been clammy and you may have had trouble thinking. It was your sympathetic nervous system (SNS) at work.
The second part of the SNS is the parasympathetic nervous system (PSNS). Exactly the opposite of the SNS, the PSNS is dominant during periods of peace and quiet. The PSNS calms the body by decreasing blood pressure, heart rate and breathing. Now try to remember how you feel when you take a bath, or even before you fall asleep. Your breathing is slower. Your thoughts stop racing and you feel calm. This is your parasympathetic nervous system (PSNS).
When you are under stress, your body is constantly in a "fight or flight" reaction. This state greatly affects your thinking, concentration and sleep. When deep pressure therapy is applied to the body, the autonomic nervous system is in balance. The body's "fight or flight" reaction decreases, while the soothing NSP is activated.
But how does deep pressure therapy increase your melatonin production?
Researchers found that deep pressure therapy increases serotonin levels by 28% and dopamine levels by 31%. These "happiness hormones" have a positive effect on your mood and are directly related to the production of melatonin.
The brain uses serotonin to make melatonin. This means that when serotonin levels are high, so are melatonin levels. Researchers have also found that deep pressure significantly lowers cortisol levels. After applying deep pressure, cortisol levels dropped by 31%.
The effects of this natural realignment are huge. Not only will it have a positive effect on your quality of sleep, but also on your quality of life. Investing in a weighted blanket is a great way to naturally increase your melatonin levels.
Technical details on the weighted blanket :
The filling consists of non-toxic plastic beads, similar to the filling of a Beanie Baby. The beads are placed in small polyester pockets that keep the beads evenly distributed. To prevent the beads from leaking, we have added two layers of microfiber on the inside, which are also breathable and designed to provide better temperature control.
Breathable Duvet Cover 100% natural cotton
Each comforter comes with a removable comforter cover made of premium quality breathable cotton that is attached to the inside with 8 buttonholes along the perimeter of the cover. Removing the cover not only keeps you cool on summer nights but also makes washing easier. Lighter replacement comforter covers will be available in our collection soon. Simply remove the cover, machine wash and air dry.
The weight of the cover should be at least 7-12% of your body weight.
Personalization: possibility to embroider your initials in a discreet handwriting or with your brand logo. Selection of colored threads for a beautiful personalized embroidery.
Protective cover: 4 colors available – Charcoal, Caribbean Sea (Turquoise), Medieval Blue (Navy), Winter Bloom (Wine Lie)
–> Rate : from 349 € TTC – shop online on the website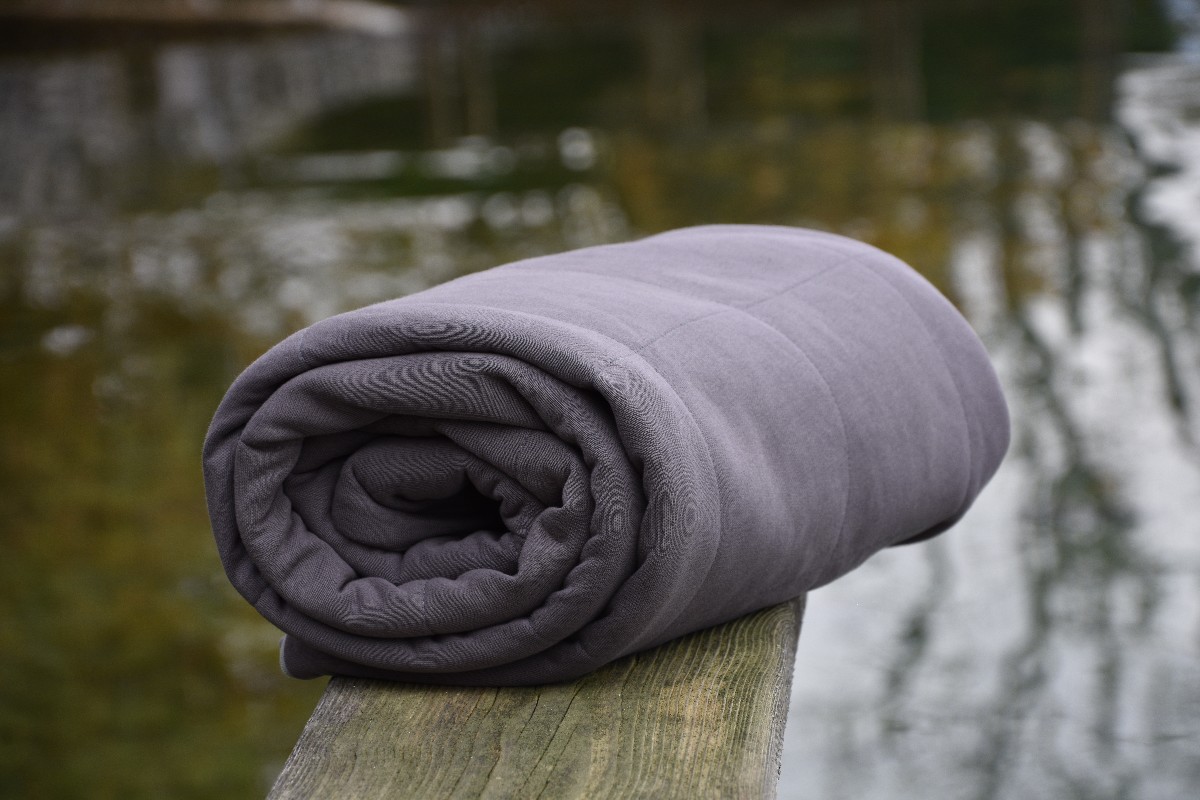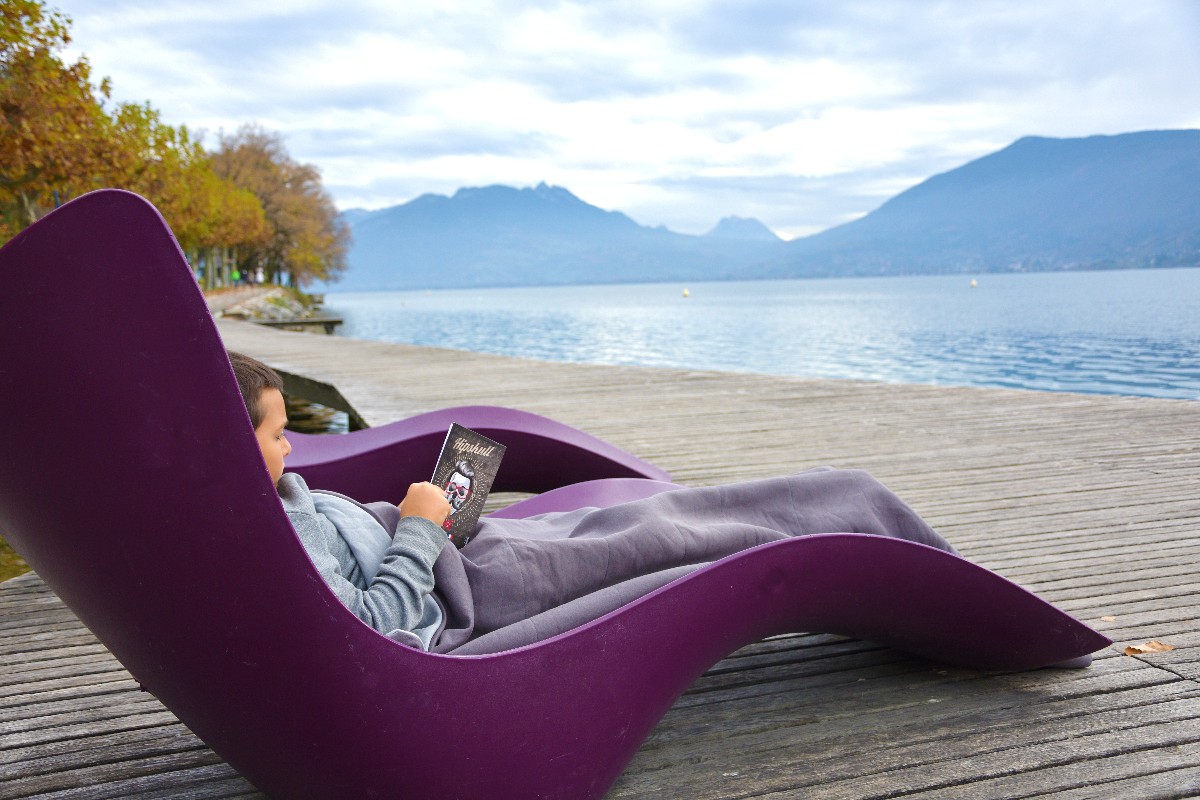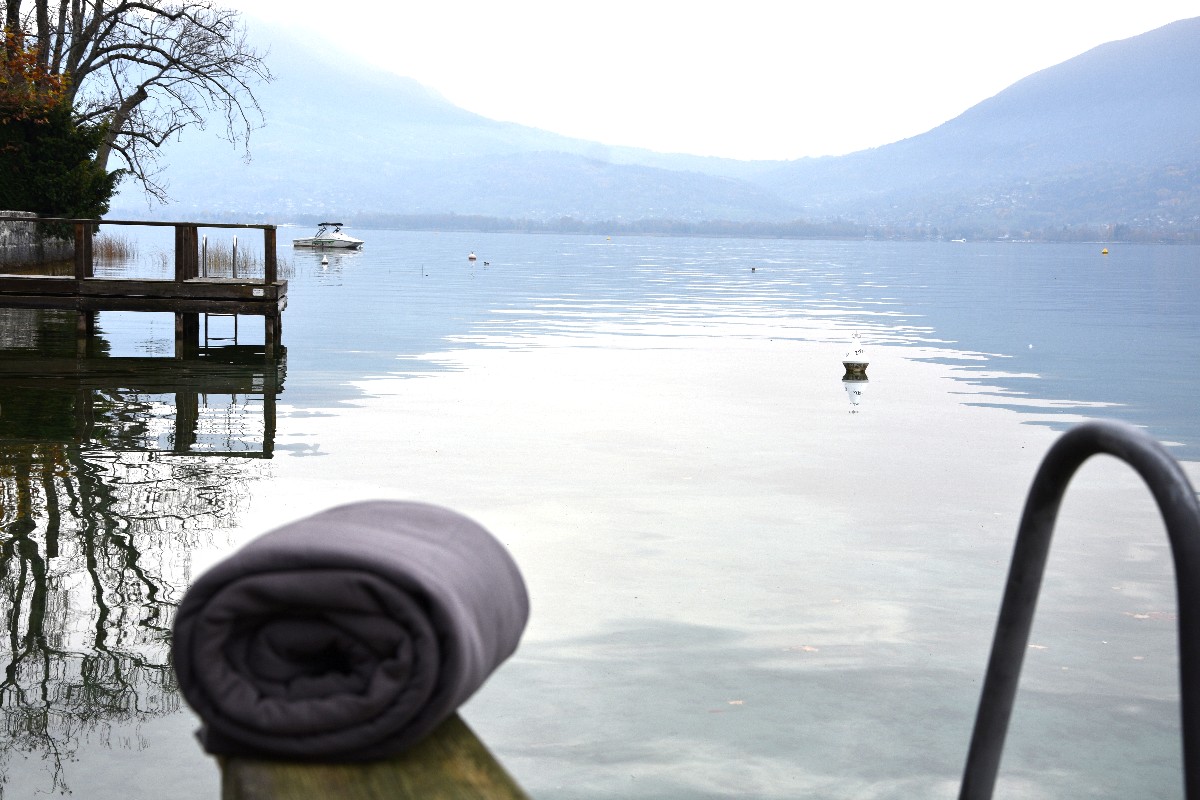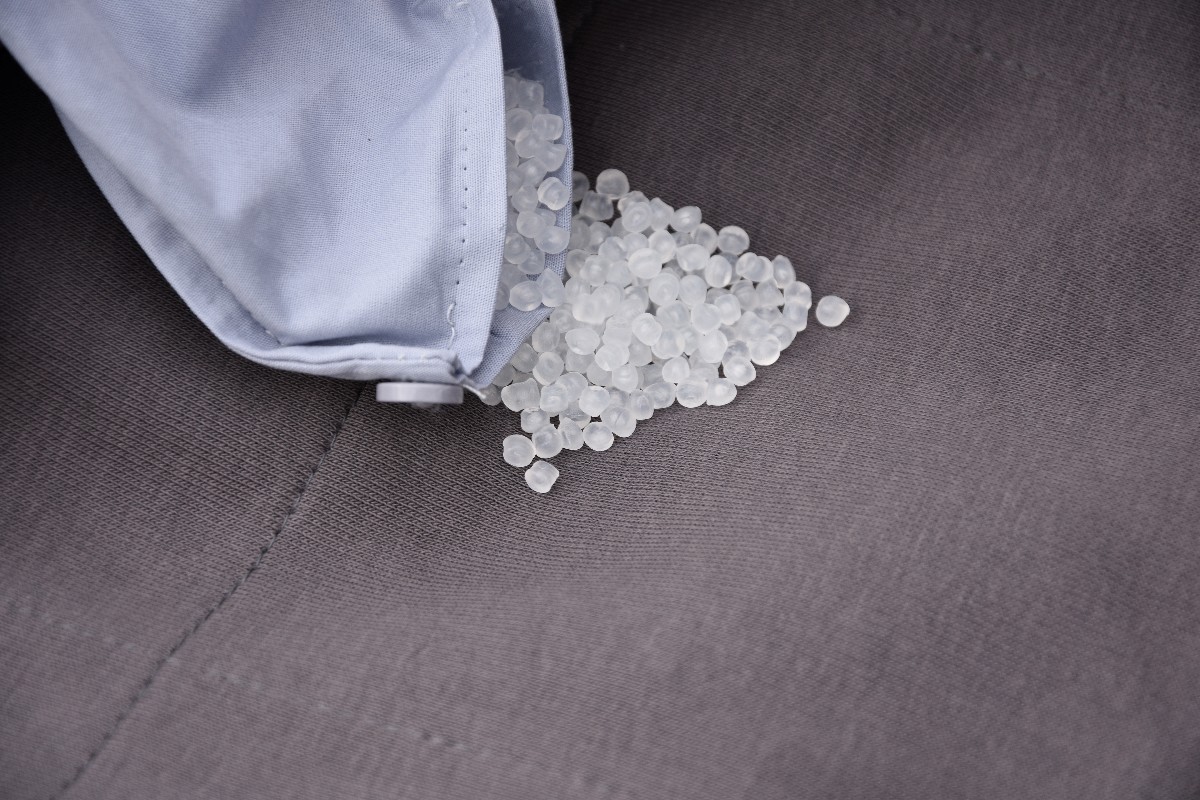 @Futuria Stone